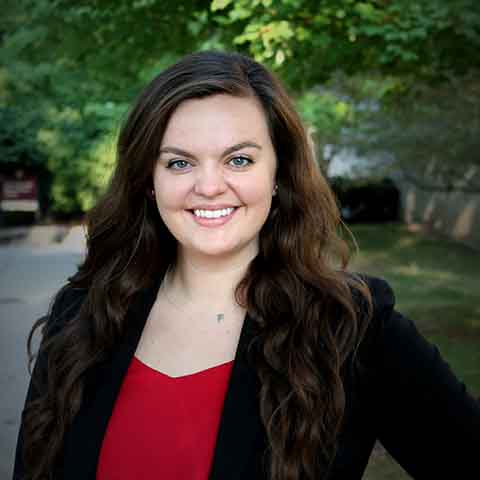 Phone:

812-856-0520

Email:

hdeardor@iu.edu

Indiana counties:

Decatur, Fayette, Franklin, Hamilton (except Carmel and University High Schools), Hancock, Henry, Rush, Shelby, Union, Wayne
What do you love the most about IU?
What's not to love? Hoosier pride is evident among students, faculty, and staff. IU has built a culture of care and pride that is unmatched, and it's what brought me back to work for my alma mater. There's nothing like being a Hoosier! It is an absolute honor to call IU home once again.
What is one fun or interesting fact about yourself that most people do not know?
I come from a family of IU graduates, including my dad. Growing up a Hoosier was a lifestyle—a great one! I visited campus multiple times before my senior year, but my first official visit solidified everything. I knew that day that it was IU or bust. Four years later, I had memories for a lifetime. On graduation day I made a promise to myself that I would be back for good one day—and here I am!