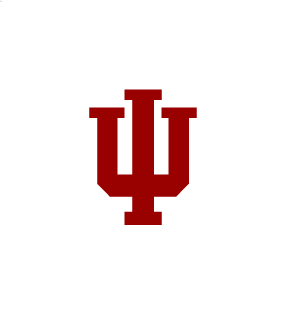 Phone:

812-856-2889

Email:

ewingar@iu.edu

Areas outside Indiana:

Arkansas, New Mexico, Oklahoma, Texas
What is one piece of advice you have for students who are choosing a college?
Focus on "fit," not just rankings or reputation and remember that you're choosing the city as well as the college. Take time to explore the campus outside of the stops on the standard campus tour and also take time to explore the city.
What do you love the most about IU?
One word – access. In addition to majors, minors, and certificates that can be mixed and matched, students also have access to a variety of study abroad options in several languages. Outside of the classroom, students have access to cultural events, concerts, movies, and even free athletic events on campus.
What is your favorite place on campus and why?
I am amazed by the Webb-Ehrlich Great Organ of Alumni Hall. It is so majestic.
What is one fun or interesting fact about yourself that most people do not know?
I was a dancer for the Dallas Mavericks for three seasons. During my final season, our city hosted the NBA All-Star game and I performed with Shakira during the half-time show.