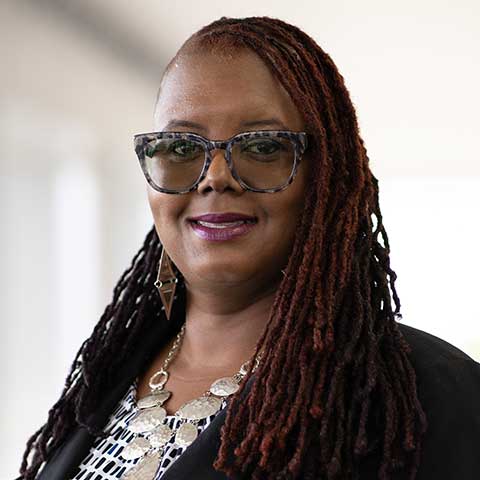 Phone:

812-856-0295

Email:

kastewar@iu.edu

Indiana counties:

Lake, Marion
What is your favorite place on campus and why?
I love the fact IU has six culture centers that help students learn more about themselves and enhance the environment for all IU students. I love the atmosphere in the culture centers and the programs they host. They are places where you can feel at home when you are away from home. Students are also able to see where they can continue the legacy of those IU students who have come before them.
What is one fun or interesting fact about yourself that most people do not know?
I am a person with a hidden disability which impacts my views of diversity, equity, and inclusion.  This is just one more reason why I am committed to creating spaces where all feel valued, understood, included, and know they belong.
Kimberly Stewart-Brinston