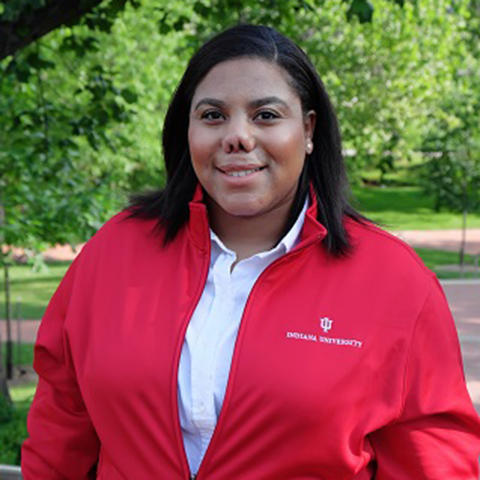 Lauren Mixon
Title:

Assistant Director
Phone:

812-855-5516

Email:

mixonl@iu.edu
Indiana Counties:

Adams, Allen, Blackford, DeKalb, Delaware, Grant, Howard, Huntington, Jay, LaGrange, Madison, Noble, Randolph, Steuben, Tipton, Wabash, Wells, Whitley
What is one piece of advice you have for students who are choosing a college?
Choose a college that gives you tons of room to explore! So much changes during the time you're in college. Make sure you pick the one that will allow you to expand your ideas, pursue new interests, and grow as a student and person.
What do you love the most about IU?
There is so much to love, but my favorite thing about IU is its commitment to diversity. IU understands that there can be unity in diversity—and when you visit campus, you will meet people from different backgrounds and walks of life. And IU continues to strive for even more diversity on campus.