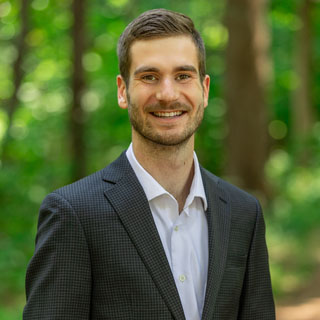 Phone:

812-855-4666

Email:

lbilotta@iu.edu

Indiana counties:

Elkhart, Fulton, Jasper, Kosciusko, LaPorte, Marshall, Newton, Porter, Pulaski, St. Joseph, Starke

Areas outside Indiana:

Missouri
What is one piece of advice you have for students who are choosing a college?
Choose the best school for you! Be sure to think through all of the different factors that you are looking for in a school. Whether it is academics, campus life, research/internship opportunities, size, cost, intramurals, study abroad, or cultural opportunities, choose the school that is going to be the best for you and your goals.
What do you love the most about IU?
I love the feel of IU. The feeling of being a part of the IU family and knowing that my fellow Hoosiers are going to look out for me and I am going to look out for them. I love the feeling of walking across campus on a cool fall morning and seeing the leaves start to change. I love the feeling of walking into Memorial Stadium with 50,000 of my closest friends on a game day. IU feels like home.
What is your favorite place on campus and why?
My favorite place would have to be Memorial Stadium. I grew up driving from my hometown in Mishawaka every Saturday with my family to go to IU football games and it has a special place in my heart. As a freshman at IU, I had an amazing view of Memorial Stadium from my dorm window in Briscoe and I could watch the sunset over the stadium every day.
What is one fun or interesting fact about yourself that most people do not know?
I own a pair of game worn shoes that were given to me from IU Basketball legend Jordan Hulls.