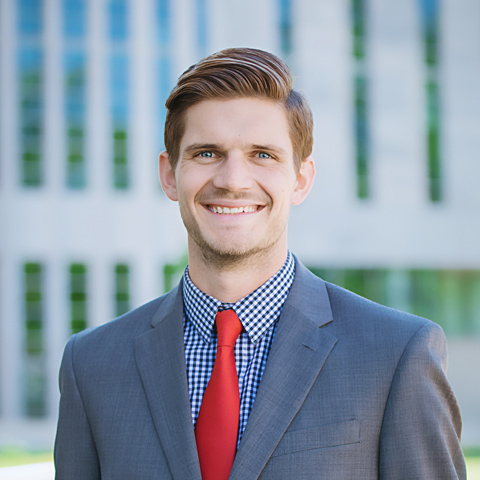 Brad Barry
Title:

Assistant Director
Phone:

812-855-4602

Email:

bcbarry@indiana.edu
Indiana Counties:

Benton, Boone, Carroll, Cass, Clinton, Fountain, Miami, Montgomery, Tippecanoe, Warren, White

Note:

Brad is a counselor for transfer students.
What do you love the most about IU?
If I had to pick my favorite thing about IU, it would be the city of Bloomington. Between the great food, arts, college atmosphere, and opportunities to get out and explore nature, you really can't beat it. We are right next to some of the best trails, parks, forests, lakes, and camping in the Midwest, which I love. Remember, your college town is going to be your home for at least four years, so make sure that you love not only the college but the town as well.
What is one fun or interesting fact about yourself that most people do not know?
I am a little bit of a car enthusiast. I am constantly reading up on the best and newest car technology and innovations. I also spend a lot of time re-watching old Top Gear (U.K. version) episodes as well as The Grand Tour. I often find myself scrolling through multiple online markets for cars like it is a social media platform, even though I am, unfortunately, not in the market for a new car. But, I like to dream.