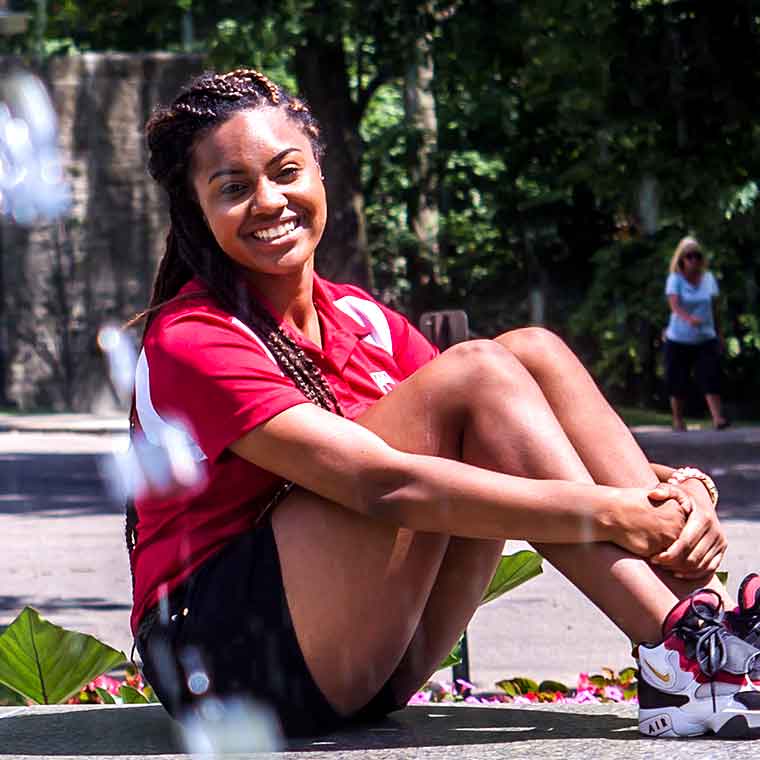 Angelica Smith
Angelica didn't realize it at the time, but her high school visit to IU was important for two reasons. First, she fell in love with the campus. Second, she learned about Multicultural Outreach Recruitment Educators, or M.O.R.E., a group that recruits underrepresented students to IU.
When Angelica started at IU, she also joined M.O.R.E.—a decision that led to lots of opportunities. She met people. She learned about scholarships. M.O.R.E. also helped her get involved in other areas of campus, like the Office of First Year Experience Programs.
"Even though IU is a huge university," she says, "you can make it as small as you want to it to be."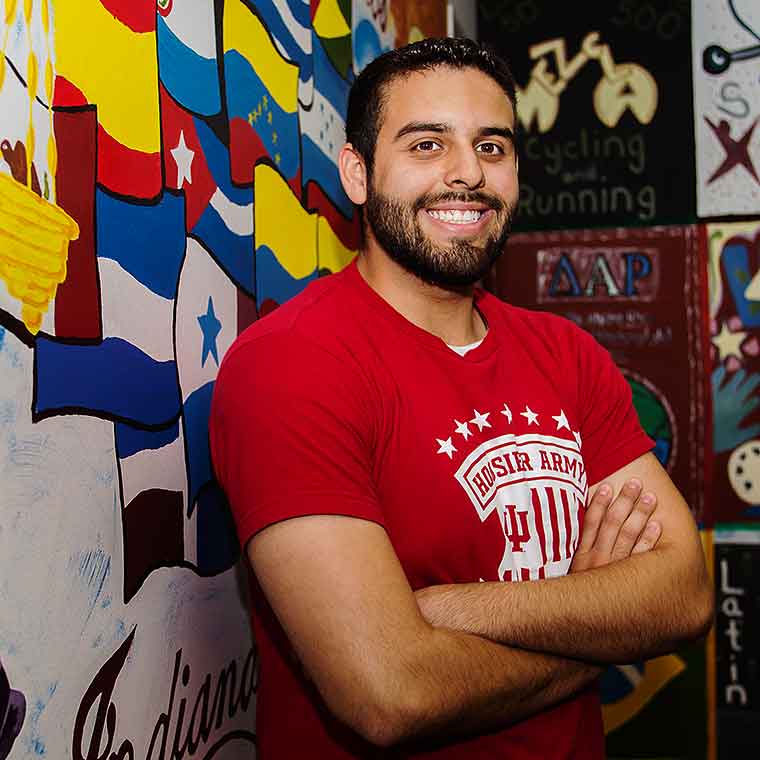 Cesar Silva
"The community here is what you make of it," Cesar says. "You have to be open to everything." So he's worked at the Latino Cultural Center (La Casa), mentored Latino youth, and served as publicity director of Latinos Unidos at IU. He made a friend from Afghanistan, so he joined the Afghan Student Association to learn about her culture.
Best of all, the lifelong soccer fan has been the head interpreter three times when the Mexican Youth National Team came to Indiana to play the IU men's team. His post-IU goal: do more interpreting, or teach English overseas.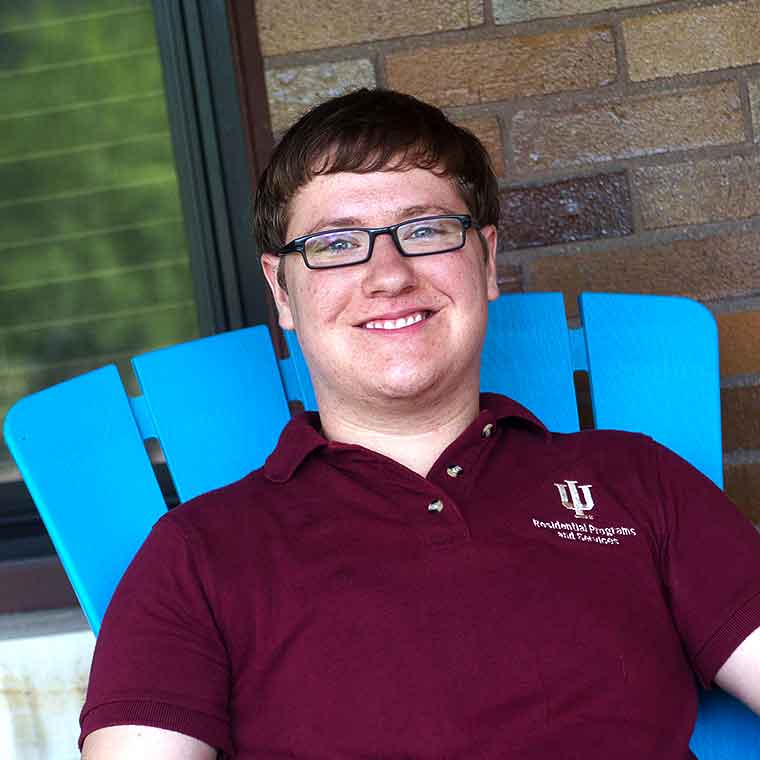 Ethan Jackson
A lot has changed since Ethan came here, for him and for IU. He was lonely at first, but soon he discovered a cause that helped him find a community: advocating for students who, like him, are transgender.
Ethan's recommendations led to the creation of the Transgender Advocacy Group and better IU policies. He's also a resident assistant, and he attended a regional conference for GLBT student leaders. And he's developing a resource sheet for transgender IU students.
"Starting off my first year, I felt like I was alone in this giant institution," Ethan says. "But I became so connected to so many amazing people who are doing wonderful things."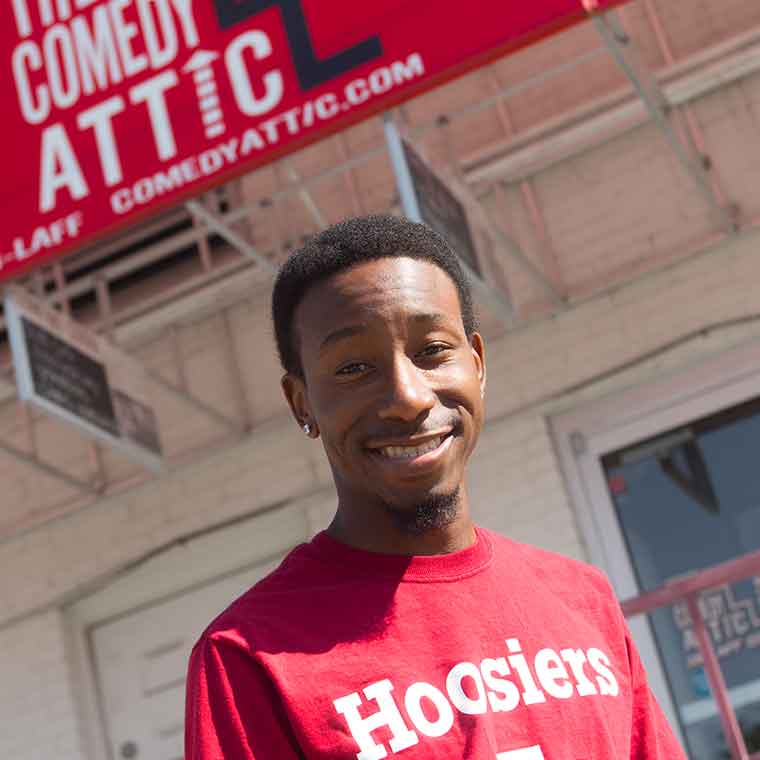 Rob Sherrell
"I love making people laugh," Rob says. "There's a quote I love, by Victor Borge: 'Laughter is the shortest distance between two people.'"
Rob has brought a lot of people together. He's performed stand-up more than 20 times here. He's also recruited students to IU and welcomed new students to campus as an orientation leader. "I want to be a support system for other minorities that come here," says Rob, a first-generation student.
He may go to law school, pursue a comedy career, or both. Whatever he does, he'll do it with a smile—and make others smile, too.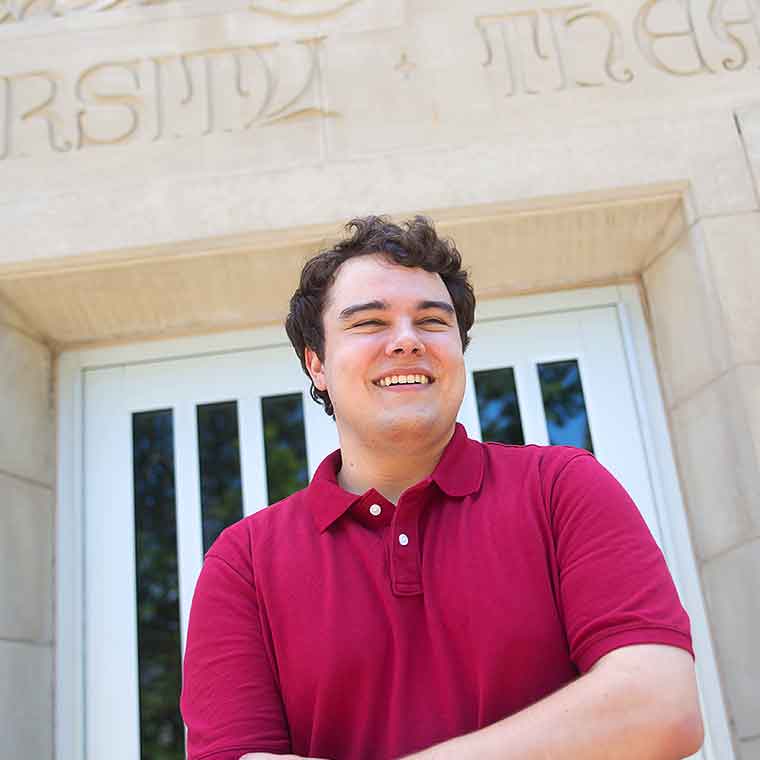 Xander Harty
Xander chose IU for its options. It's a good thing, since he started as a chemistry major. Now he's fascinated with how groups like the GLBT community, women, and racial minorities are depicted in media—a topic he explores as a columnist for the Indiana Daily Student.
Through friends, he got involved with GLBT Student Support Services and WIUX, the student radio station. At WIUX, he's risen to the position of production director and has a show where he plays film, theater, and TV soundtracks.
"There's such a diverse array of things you can do at IU," Xander says, "and so many different ways you can find them."